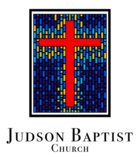 Dear Judson Family and Friends,
We are so grateful for the sacrifices and adjustments you have made over the past two years as we have worked hard to keep our Judson community safe during this pandemic. The JBC Leadership has been glad to serve you. As both the Village of Oak Park and state of Illinois have relaxed the mask and vaccine mandates beginning today, February 28, we are pleased to announce that we will coincide with these moves, and Judson Baptist Church will no longer require face masks in indoor spaces.
Of course, we will continue to monitor the situation and make the necessary adjustments.
However, we encourage you to continue wearing face masks if you feel more comfortable doing so. We recognize that there are varying reactions to the lifting of the mask mandates. Some of you will welcome the change while others will experience some level of discomfort. We ask that you continue to extend grace and empathy and love to one another, with compassion instead of judgment, as each makes his or her personal choice regarding face masks. May we demonstrate Christ's love to one another even in this!
We are praying for each of you—that God would protect you and keep you safe. May God continue His work at Judson, and in each of you, for His glory and our sanctification.